Militti to purchase the existing warehouse property in Omaha using a NEDCO SBA 504 Loan


Militti Sales and Promotions is another great Nebraska-based company that makes our State one of the most economically vibrant in the United States.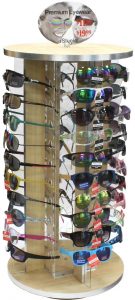 Located in Omaha, Militti Sales and Promotions, with 19 dedicated employees and more to come, imports purses, wallets, belts, sunglasses and winter apparel, just to mention a few of the hundreds of products for sale to retailers across the nation, Canada and Mexico.With the success of Militti Sales and Promotions, an expansion of their current facility in Omaha will enable the company to grow and continue their great record of creating and retaining jobs in Nebraska's largest community.
An impressive list of clients includes The Walt Disney Companies, Walgreens and HyVee. Hundreds of retailers offer the Militti line of products. Please visit their website milittisales.com for more information.
Owners Larry Militti and Maureen Militti have built their business to this point of expansion starting in 2001. NEDCO is proud to team with this fine organization. If you're interested in learning more about how NEDCO can help you take your business to the next level, contact us today!
Save
Save